'Niche' 1/10
A series of photo based digital paintings. The original image is given a different skin with each alteration. That way the niche seems to contain different emotions. The work was inspired by the change of light which influences our perception regarding the same scene.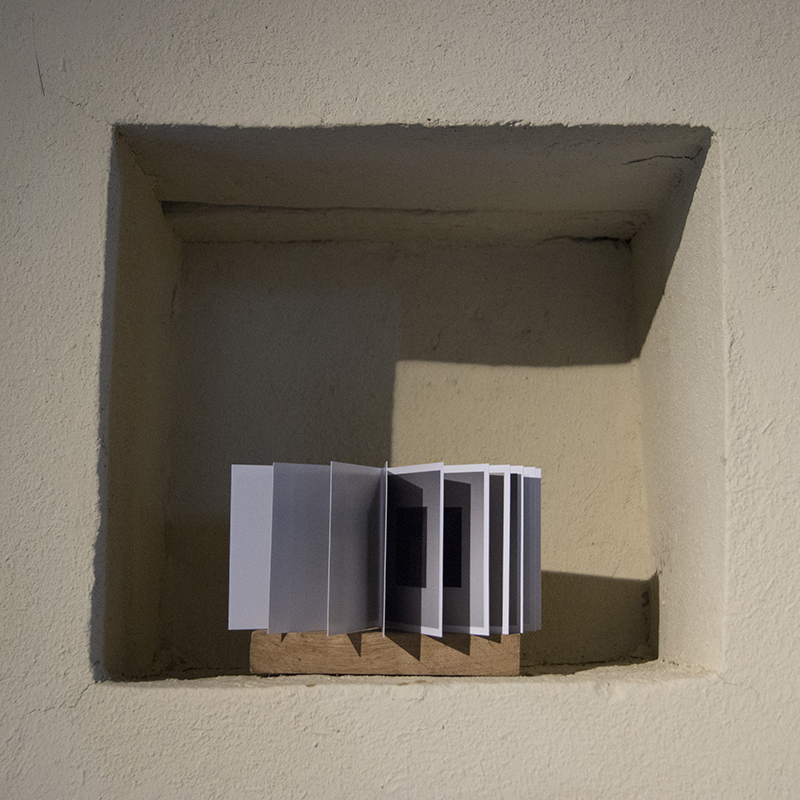 'Niche'
sur place

These artist books were presented as objects within the niche.
The niche in the historical watermill of 'House Millen'.