Fictional Reality In The Garden Of Delights
In 2015 I started with a project that resulted in a series of works inspired by Hieronymus Bosch regarding 'The garden of earthly delights'. In this project, the visual focus lies on the landscape composed out of photographs of a dune landscape. Later I also translated these into etchings (toyobo prints).
Exhibition 'Bosch Grafisch Souvenir'
← Exhibition by Grafisch Atelier Den Bosch. 2015


Bosch Open Expo: Exhibition 'Buitengewoon Bosch', Willem II Fabriek, 's Hertogenbosch

Curated by René Pingen (director of Stedelijk Museum 's Hertogenbosch) and Ivonne van der Velden. Part of Jeroen Bosch celebration year (2016)
Artist book
The artist book is build up out of a mixture of images part of this process and images designed for that purpose. Some of them came into existence while creating the book, using effects offered by the program and therefor only exist by the book. Others by digital manipulation. Extra 2 pages on 'The Garden of Delights (re)United', a mini installation.

Artist book comes with the artwork.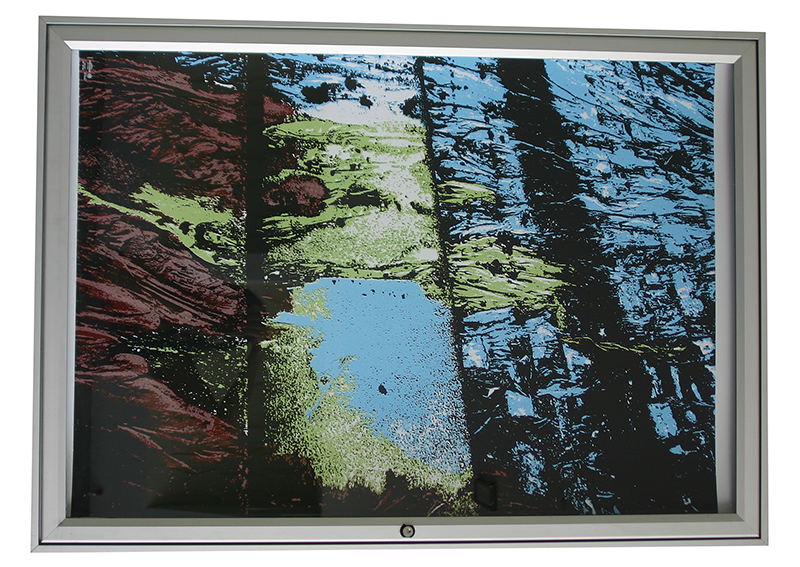 Shift
Four color screenprint, 102 x 72 cm, limited edition.

available (contact)